Recovery your Wallet in case of broken Software Updates or accidentally deleted wallet file with Seed (mnemonic phrase), Private Key (GUI Private Key) or with Spend Secret Key and View Secret Key.
Recovering your Wallet using CLI Wallet:

coming soon
Recovering your GUI Wallet using private key:
Open Qwertycoin GUI Software
Go to Wallet -> Import private key
Insert your Private keys
Select folder Where to save new wallet file
Click on OK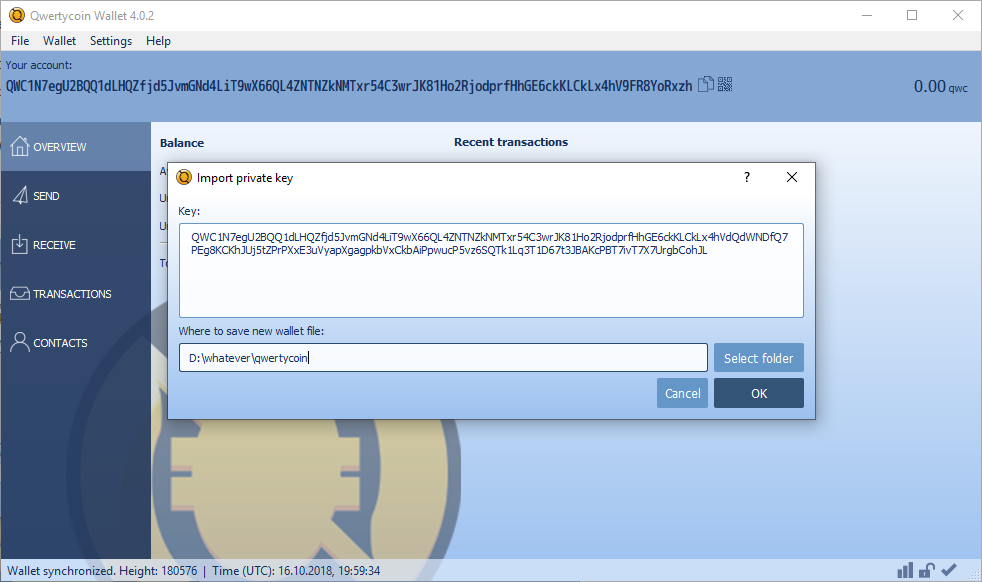 You can also backup your Wallet with SEED:

Note: Only GUI Seed is valid for GUI Wallet! GUI Wallet Seed and Paper wallet Seeds are different.
Open Qwertycoin GUI Software
Go to Wallet -> Restore from mnemonic seed
Enter your Mnemonic
Select folder Where to save new wallet file
Click on OK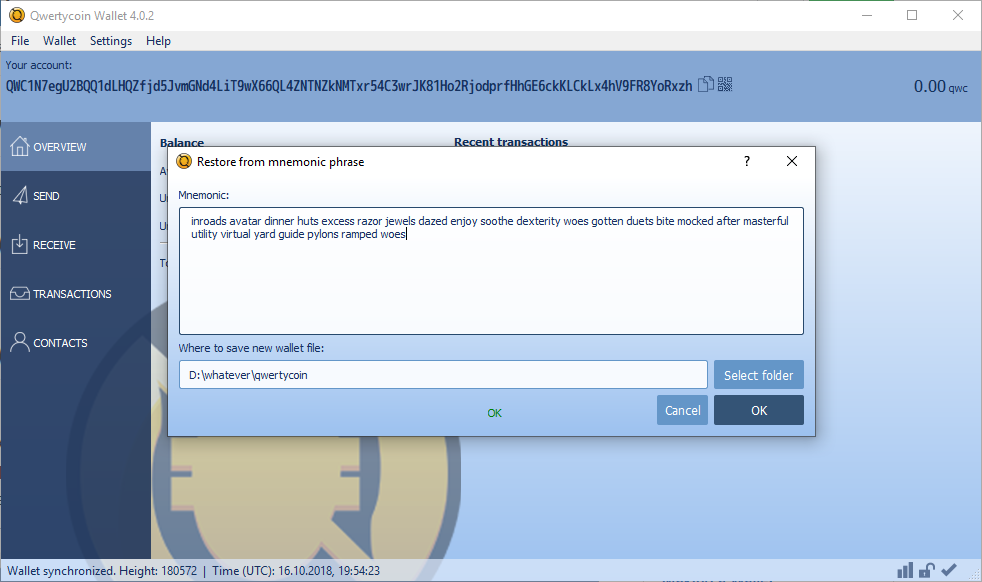 Recovering Paper Wallet
Select the Restore tab and Enter your Passphrase
Click on RESTORE WALLET
Download this page